Composed of a team of passionate people, Hesiode's mission is to select the finest terroir wines, in order to offer a wide range of products adapted to the needs and specificities of its international markets.
Hesiode both carries out the export projects of winemakers, and responds to the specific needs and requests of importers and international distributors, through a personalized service and follow-up. Our strength is also in the reactivity and efficiency of our team to always better meet the needs of our customers.
Hesiode's vast catalogue, composed of numerous references in red wines, white wines, rosé wines, Champagnes, sparkling wines, ciders and spirits, is constantly renewed. Quality juices, alcoholic beverages and sparkling water complete the catalogue, in order to diversify the customer offer.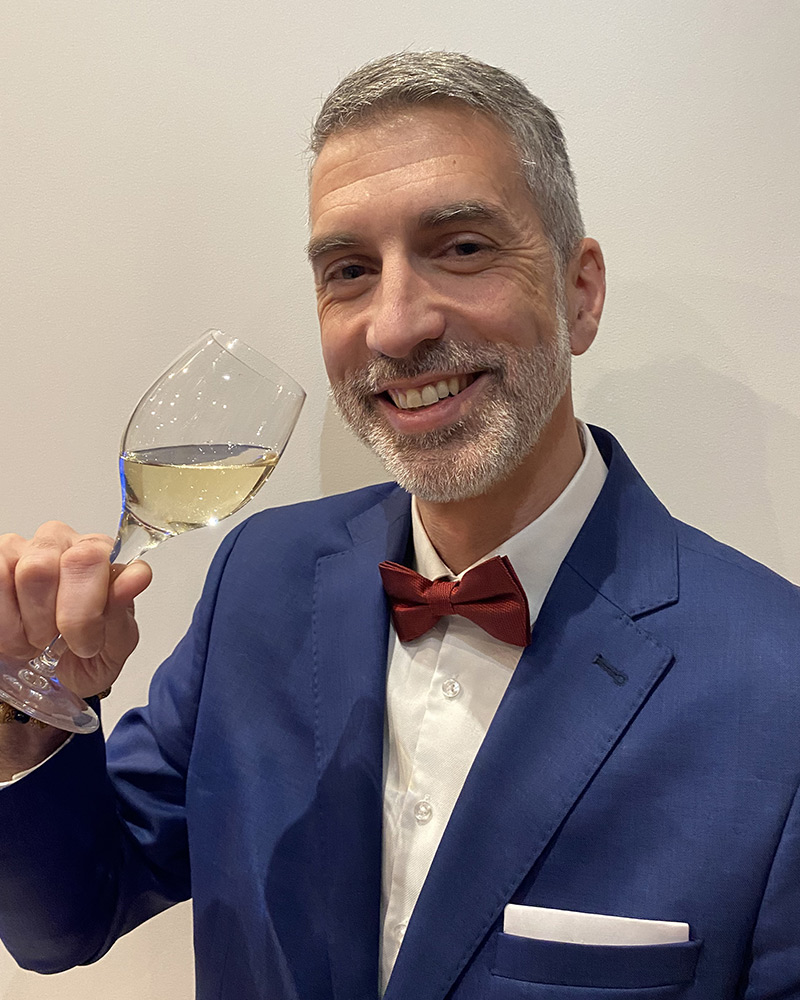 Michaël SOURICE
CEO
Professional background:
Originally from the Muscadet region, Michaël spent his childhood in the family hotel/restaurant, where he developed his passion for gastronomy. Since then, he has surrounded himself with good products!
After having managed various companies in the food industry, mainly in fruits and vegetables, then in cookies, it is quite natural that Michaël turned to the world of wine with Hesiode. He uses his experience in international trade and represents the family know-how in the production of Muscadet.

Michaël, if you were a grape variety, what would you be?
The Melon de Bourgogne, the Muscadet's grape variety, of course! With its iodized aromas, acidity and freshness, Muscadet is the ideal wine for fish and seafood, just like my passion for the ocean! In addition, I love the ability of this grape variety to reveal a Burgundian character with extended aging on the lees.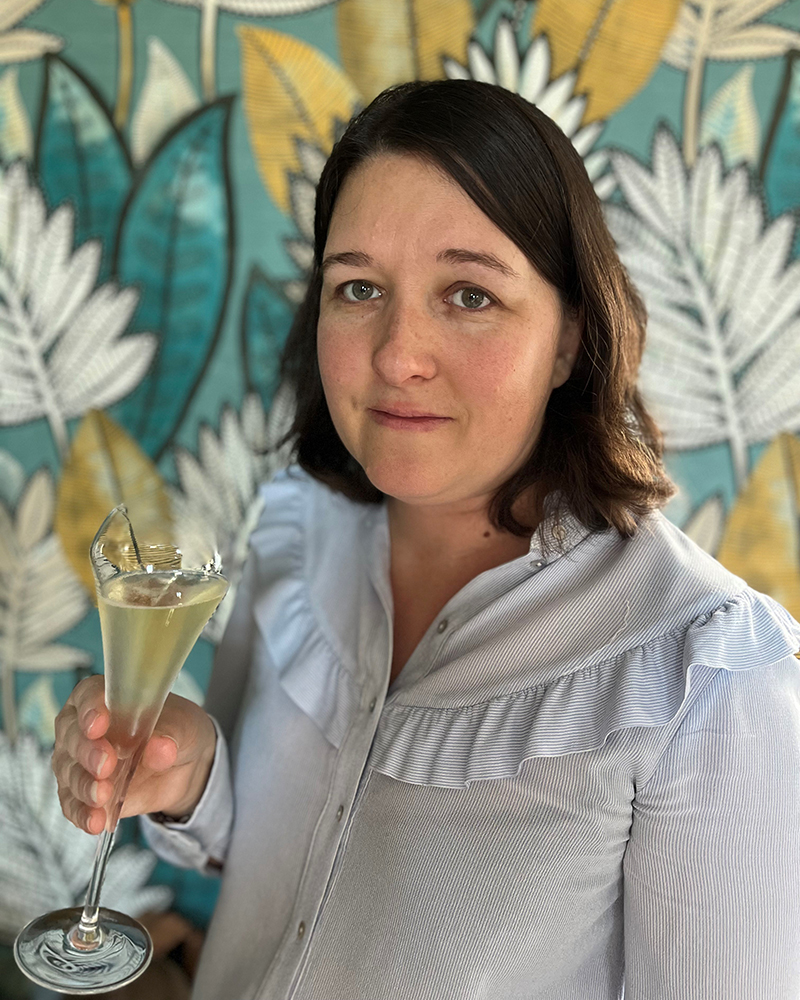 Amandine AUGEREAU
Japan Export Manager
Professional background
Born in Anjou (France), Amandine grew up in a wine world thanks to her family, including her father, a wine grower. Her parents shared their passion for wine with her, both at the family estate and during their holidays. After studying international trade, Amandine merges her passion for wine and her ambitions to travel in the export of French wine. She joined Hesiode as an export assistant in 2009 and has since grown with the company to train and specialize in the Japanese market. Amandine has made this market her own, and today her experience is recognized by Hesiode's loyal customers!


Amandine, if you were a grape variety, what would you be?
I would be the Chenin, both for its ability to take on the flavor of its terroir, but also for its versatile nature to be vinified as a still or sparkling wine. Moreover, it is a grape variety native and typical of the Loire valley, in addition to being a great traveler since it flourishes elsewhere in the world.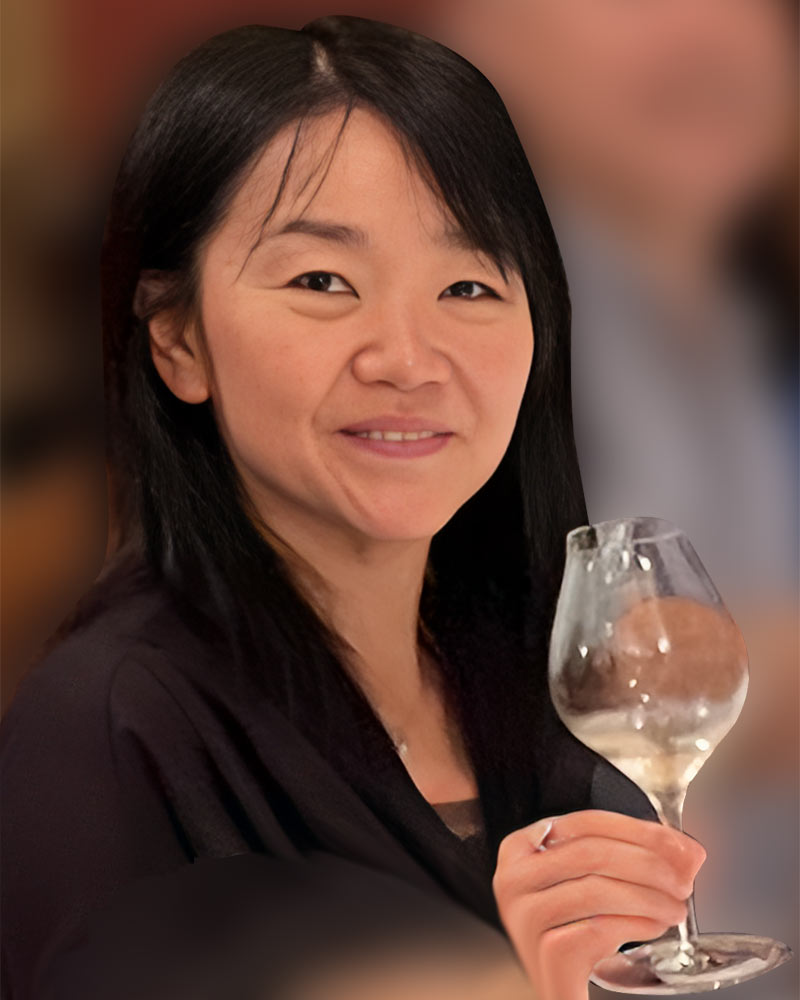 Hiromi KATO
Japan Export Manager
Professional background
Originally from Chiba (Japan), Hiromi loves wine and food. After graduation, she moved to Burgundy (France) where she worked in the wine import business, learned French and studied wine making. Back in Japan, she obtained the title of sommelier from the Japan Sommelier Association, then worked as a sommelier. Recruited by Hesiode for the Japanese office, she chose to use her know-how to create the link between French wines and Japan. Hiromi is now an ambassador of French wine on the Japanese scene and beyond!
Hiromi, if you were a grape variety, what would you be?
I would be the Pinot Noir! With its beautiful, light and elegant nose, soft tannins and good acidity, Pinot Noir expresses its character in still wine, Champagne or sparkling wine. This grape variety also embodies its region and terroir. It is for me the perfect image to meet the requirements of each customer.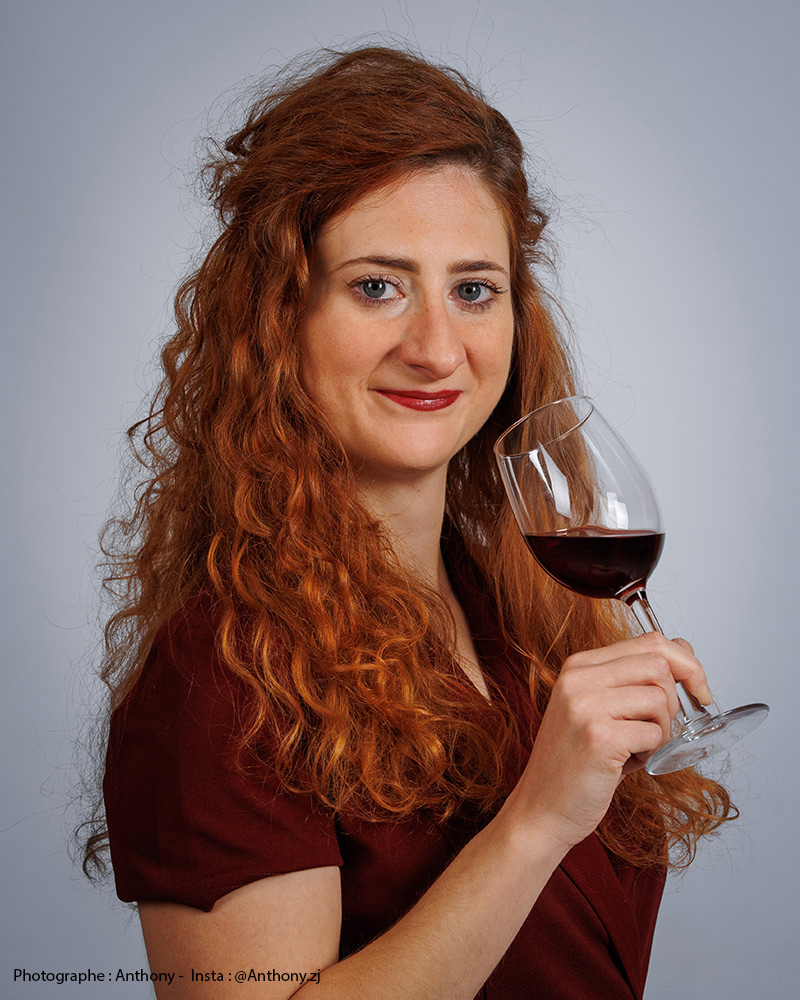 Sophie DUCHARME
Export Area Manager
Professional background
Originally from Quebec (Canada), Sophie moved to France for her love for wine and gastronomy. An epicurean, she traveled for a long time in the restaurant and wine industry, before finally settling in France. After a higher education in international wine trade, and obtaining the WSET level 3 diploma, Sophie chooses to put her know-how to the benefit of French winemakers. Polyglot and having done several wine-related jobs, from grape harvesting to web writing, Sophie is a real ambassador of French wines on the international scene.
Sophie, if you were a grape variety, what would you be?
Syrah, for sure! With its powerful aromas and tannic structure, this colorful grape variety with great finesse is the image of my rigor combined with my benevolence. It succeeds in both single-variety and blended wines, just like my versatile personality!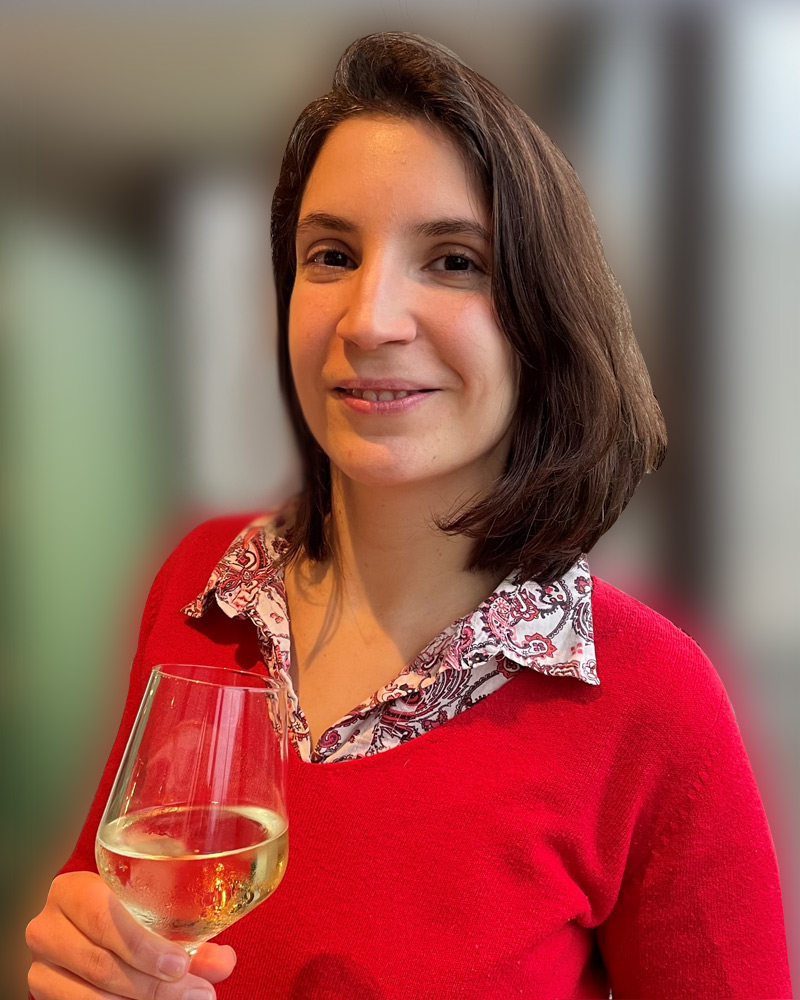 Floriane BELOTEAU
Sales Administrator
Professional background
Angevine (from Angers city) by adoption for many years, Floriane joined Hesiode at the beginning of 2018 and has since been responsible for sales administration throughout Japan. From taking orders to receiving your goods, she will be your main contact! A true all-rounder in administration, she has worked in various sectors of activity, including telecom fleet supervision solutions in Africa and the Middle East. She adapts quickly, even on unknown subjects. Floriane masters the great export and knows how to conform to the cultural specificities of each market.
Floriane, if you were a grape variety, what would you be?
Chardonnay, a grape variety that can flourish anywhere! Chardonnay, for its ability to express itself as floral or fruity, as sharp as mineral, and for its typicity, its adaptation to the soil and the climate.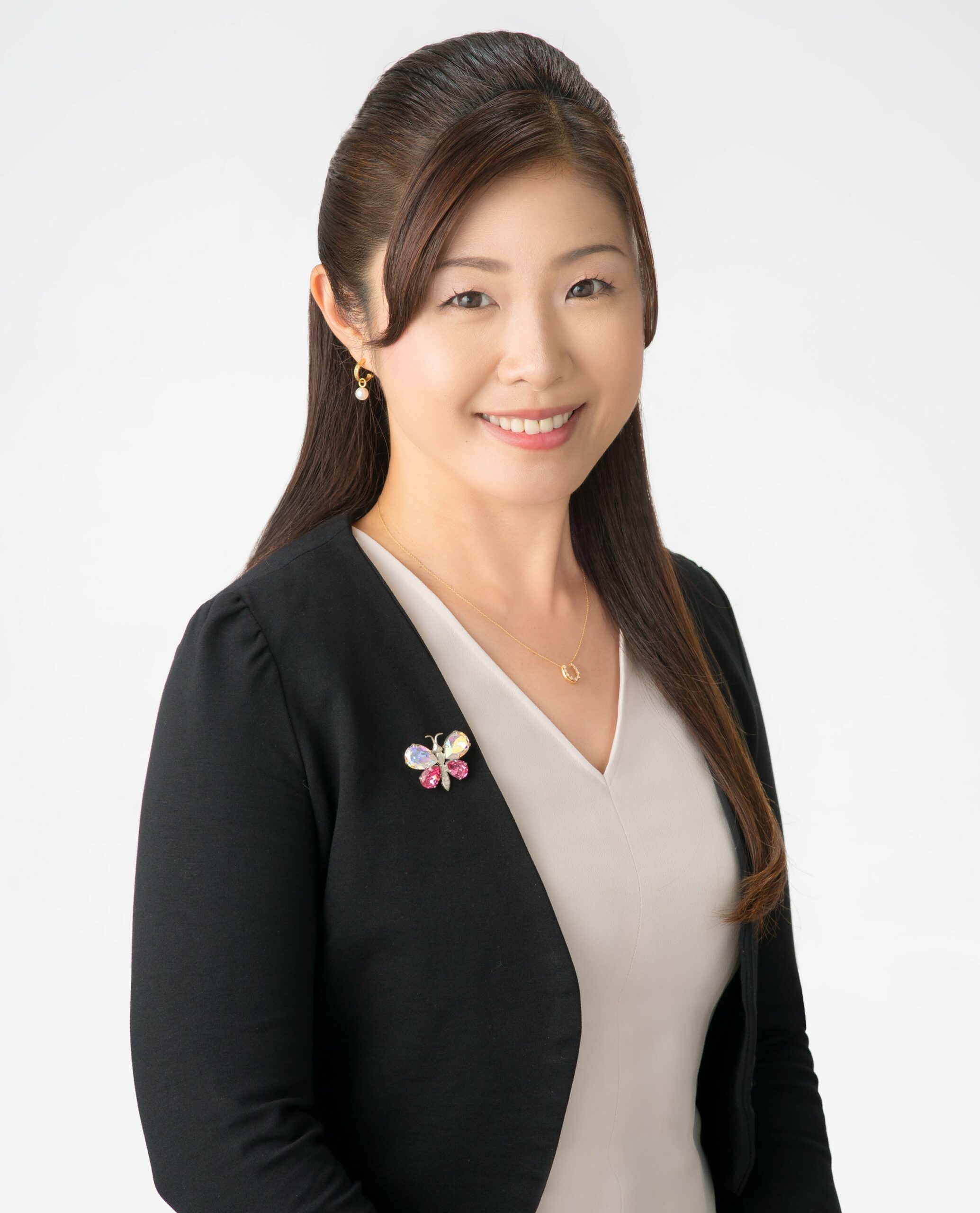 Sachiko OSTERN
Japan Export Manager
Professional background
Originally from Yokohama (Japan), Sachiko developped a passion for wines while working as a flight attendant for the Japan Airlines (JAL). She then obtained the Sommelier-Excellence with the Japan sommelier association. After leaving the JAL, she started to work in the wine business, while doing wine seminars/services to Japanese and foreign companies in Tokyo. She took the WSET Level4 Diploma in wine and spirits, and now teaches WSET courses as a WSET certified wine educator in Tokyo too.


Sachiko, if you were a grape variety, what would you be?
Riesling, my favorite grape variety! It produces a variety of styles in the wine world, from dry to fantastic sweet wines. Riesling's characteristics of refreshing taste, high acidity and delicate fruit flavors go very well with Japanese foods! I respond to client's requests with flexibility and delicacy, just like this grape variety.