Are you looking for French wines to import at a fair and equitable price/quality/service ratio? Importers, distributors, wine merchants, restaurants, online businesses, airlines or cruise lines companies:, trust us to develop a customized offer to your needs.
You dream of your own wine brand, unique to your business? Hesiode is in constant contact with the winemakers and is present at all stages of the wine making process, from vinification to bottling. Create your personalized wine brand with confidence thanks to our mastery of the production circuit.
Enrich your product offer with our high-quality ciders, spirits, and still and sparkling waters. Contact us now to create your personalized offer.
A team of specialists to meet your specific needs :
In reference to

wines

,

ciders

and

spirits

from all over France.

A

personalized

and

committed follow-up

for a

long-term relationship of trust

.

Centralized management

and

communication

: one contact person, one invoice.

Providing

answers

and

education

on a complex domain :

wine

and its processes.

Advice on the

best food and wine pairings

to achieve, according to

your specific needs

.

Help with the design of

your own label

for a

unique wine project

.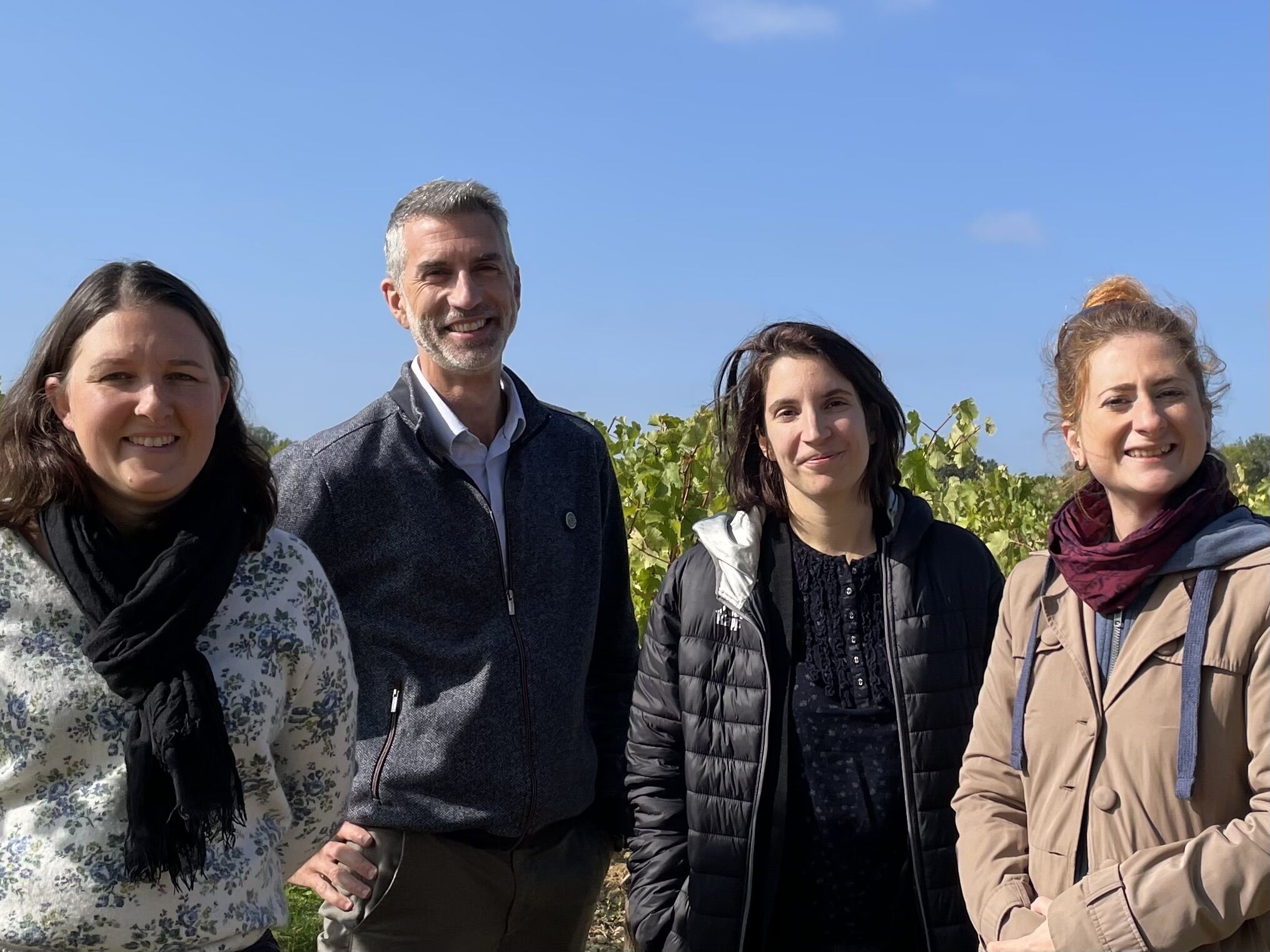 Hesiode is a very good partner in France. Their network, professional service and passion for finding good and unique wines is admirable. Congratulations!
Japanese company based in Kyoto.
Work with Hesiode since 2008
We are always grateful for their wealth of knowledge and their understanding of the markets in each country for which they offer suggestions. They are indispensable in these times when it is difficult for us to go to the country.
Japanese company based in Tokyo
Work with Hesiode since 2020
We have been working with Hesiode for 10 years now. We have full confidence in Hesiode and appreciate the responsiveness, honesty and service of the team! Hesiode is a reference in the export of French wines to Japan. Especially, care and support by Japanese staff , for example the winery`s information , details of the wine and idea of the sales point. It`s very important to keep in good performance constantly. And print a back label in Japanese and put it to the bottle before importing, This would be help us a lot for the cost and the time. We could develop some new items every Year. It can`t be done without Hesiode `s efforts. Moreover the quickly and solid response, we are always satisfied with Hesiode to what they help us.
Japanese company based in Tokyo
Work with Hesiode since the early 2010's
We work with Hesiode since 2018. We really appreciate the quality of their work. Everything is always going smoothly. Their seriousness and rapid feedbacks on our requests are their strong qualities. They are definitively a key partner to strengthen French wine presence on Japanese market. We highly recommend them !
Japanese company based in Tokyo
Work with Hesiode since 2018
We are delighted to have a long and successful relationship with HESIODE. We trust you from the bottom of our hearts as a great partner because we receive very smooth communication and prompt and courteous responses from both Japanese and local representatives.
Japanese company based in Kagoshima
Work with Hesiode since 2014
We have been doing business with Hesiode for many years. They have always responded quickly to our inquiries and have been very helpful. We rarely have problems, but when we do, they are always willing to work together to solve them.
Japanese company based in Tokyo
Work with Hesiode since 1997
Our company has long term relationship with HESIODE for over 30 years. They understand the Japanese market very well, offer right wines and are responsive to various events. We hope to continue to develop with HESIODE.
Japanese company based in Tokyo
Work with Hesiode since early 90's
We have built a long-term relationship with Hesiode. They are a bridge between excellent wine producers all around France to us. They offer sincere customer service and we appreciate it very much.
Japanese company
Work with Hesiode since early 2000's